When we start our fitness journey we often want to believe in different tips and hacks that will make our road easier or even give us quick effortless results. That's why many people are searching about effectiveness of green tea for weight loss.
I personally don't think that green tea alone can make much difference. But as an addition to a clean diet and regular exercises it may increase the results. I will describe it in depth later in this post.
Besides, green tea has a lot of benefits. Numerous studies have shown that it has properties that help reduce stress and anxiety, solve digestive and immune issues, improve metabolism. So it's a good idea to start consuming green tea more often.
Is it effective to drink green tea for weight loss?
Many people think that green tea is a must-have in their diet if they want to lose weight. But let's take a look at everything that green tea has to offer to your body.
First of all, green tea contains caffeine. It is probably the most well-known and established benefit of teas, not just green. Green tea, however, has generally between 24 to 40 mg of caffeine for the cup. While it's significantly less than the average cup of coffee, it still works and increases your metabolic rate. Studies have shown that drinking green tea or taking green tea extract can potentially increase the calories your body burn in a resting mode by 3% or even 8%.
Second, green tea is full of antioxidants. Catechins are flavonoids found in a range of plants that provide a variety of different benefits to the human body. Catechins have antibiotic properties, increase insulin sensitivity and boost an immune system. Antioxidants may contribute to weight loss by improving the metabolism and reducing inflammation in your body.
Third, green tea contains zero calories. This means you can drink it every day without guilt and add to other recipes. Green tea can help to reduce appetite that also leads to weight loss. It can be very beneficial for you to drink more green tea, water and other zero-calorie liquids as it may help you to consume way fewer calories per day.
What kind of green tea to drink for weight loss?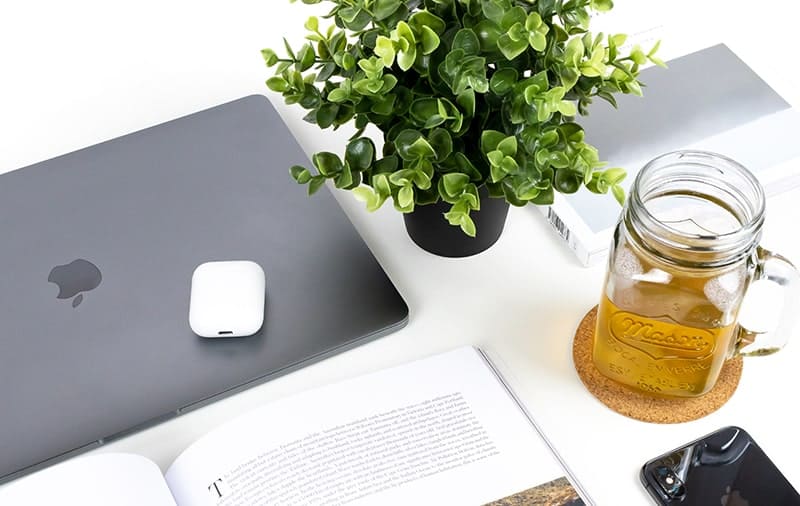 While all tea comes from the same plant, Camellia sinensis, there are numerous types of green tea for weight loss, differentiated by growing, drying, and flavor.
Dragonwell
Dragonwell tea, also known as Longjing tea, is a popular pan-fried Chinese tea. It's roasted over a pan shortly after the harvesting process. It has a toasty flavor given from the firing and is so difficult to duplicate. They say that Dragonwell has the highest concentration of antioxidants due to a specific way of roasting. It reduces the symptoms of stress and anxiety which can also be beneficial for weight loss.
Gunpowder
This tea is roasted in a similar way as Dragonwell. It may taste more smoky and earthy and have a yellow color. Gunpowder is rich in antioxidants but also has a higher caffeine content then Dragonwell. So you may want to opt for this type of green tea for weight loss if you want to boost your metabolism and energy.
Sencha
This is the most popular type of tea in Japan. Sencha is grown in direct sunlight and is harvested in the first two leaf harvests. After being collected, the leaves are steamed, dried, and rolled. Rolling helps to intensify the flavor of the tea. Sencha has a high Vitamin C content due to less time in the growing process, and it hasn't broken down the nutrients. It helps to fight colds and boost the immune system.
Gyokuro
This is another Japanese tea blend and is similar to sencha tea. But it has a sweeter, richer flavor and tends to be more expensive that sencha because of a different harvesting process. Its leaves are steamed, dried, and rolled as well. Gyokuro is high in caffeine and chlorophyll, which stimulate the brain and the nervous system.
Matcha
Matcha is a powdered form of green tea. The leaves are blended into a fine smooth powder so this way you get all the nutrients from the tea leaves. That's why match is extremely high in antioxidants that provide better metabolism, regulate blood sugar and protect from cancer. As matcha tea has a lot of caffeine as well it can increase the amount of calories your body burn. That's why matcha green tea can be effective for gentle weight loss.
How to prepare green tea for weight loss?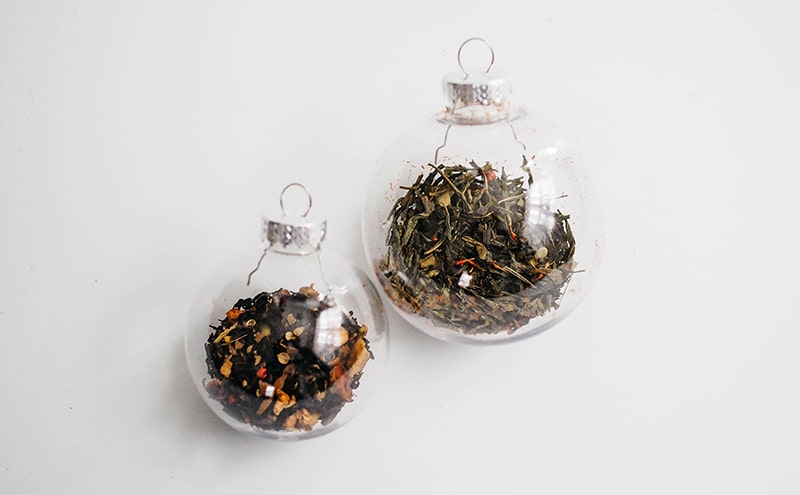 To get the appropriate amount of catechins from the tea, it's better to drink 2-3 cups a day. But you should listen to your body and if you are sensitive to caffeine, maybe you should drink less.
To prepare green tea for weight loss you just need to control the heat. If you boil your tea it may lose the catechins and therefore its properties. It's better to bring your water to a boil and let stand for 10 minutes. After it cools down a little, you can use it for your tea as you usually do.
My favorite ways to consume green tea for weight loss
Green tea with mint and lemon.
It's the easiest way to drink green tea every day. Put one tea bag (or use a loose leaf tea – it is way more beneficial!) in a 1/2 cup of hot water, leave for a few minutes so the water can absorb all the nutrients. Then add 2 mint leaves, 1/2 lemon or lime. Add cold water or ice to have a full cup/jar.
It tastes amazing as a fresh cold cocktail especially serving in a beautiful glass jar. Or you may prefer a hot version during the winter months.
Green tea smoothie.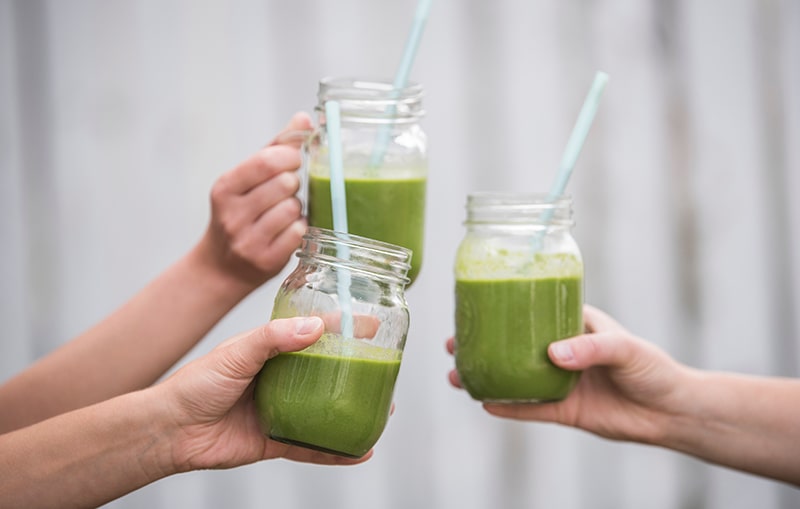 I love adding green tea (especially matcha) in smoothies. It gives such a vibrant green colour as well as gentle subtle taste.
If you use green tea for weight loss I would recommend skipping a banana in your smoothies. Instead, you can try this recipe:
Put 1 cup spinach, 1/2 cup mango, 1 tbsp vanilla protein powder, 1/2 tsp Matcha green tea and 1 cup plant-based milk into the blender and mix until it's smooth. You can adjust the recipe to your taste by adding ice, sweetener or additional ingredients like cucumber, chia seeds or avocado.
Green matcha balls.
Due to its convenient powder form it's pretty easy to use matcha tea in many recipes. I don't recommend to make pastries with it as during the heating the tea can lose some of its properties.
Instead, you can make delicious and bright green energy balls:
Just blend 1 cup shredded coconut, 4 tbsp almond flour, stevia or other sweetener to taste, 1 tbsp coconut oil, 1 tbsp matcha green tea in a processor until it's even and solid. Roll into small balls and enjoy your healthy snack!
Main ideas from this post:
Green tea can be good for weight loss due to its antioxidants and caffeine. But you shouldn't rely on green tea only. There is no magic pill here. Yes, drinking teas may help you to increase your results but most and foremost you have to be in a caloric deficit to lose weight. So either eat less, either move more.
Green tea has almost 0 calories so you can drink it with no guilt. Try to consume it instead of sugary drinks, alcohol and smoothies. This way you may cut off up to 500 calories per day and therefore start to lose weight.
Green tea reduces hunger. It can be a great tool for your to consume fewer calories. I personally drink tea (green or herbal) when I have cravings between meals or indulge on snacks too much. And it helps most of the time. So you should definitely give it a go!